Michael Phelps and Bob Bowman have arguably more experience training and competing at the highest levels of elite swimming than any other people on the planet. For years they felt the swim gear available to competitive swimmers was lacking – compression suits lacked flexibility, goggles hindered peripheral vision, swim caps didn't stay in place. When they decided they wanted to bring their expertise to the marketplace, they partnered with Aqua Sphere, the premier swimming equipment manufacturer for fitness swimming and triathlons, and the MP brand was born.
MICHAEL PHELPS
The most decorated Olympian of all time, having won 28 career medals, including 23 gold. He competed in his first Olympic games in Sydney when he was just 15-years-old and after competing in his 5th Olympics at the August 2016 Rio de Janerio Games, he retired from professional swimming. Over the course of his competitive career, Michael shattered many World Records and won numerous gold medals at FINA World Championships. In 2008, Michael launched the Michael Phelps Foundation, focused on growing the sport of swimming and promoting healthy and active lives.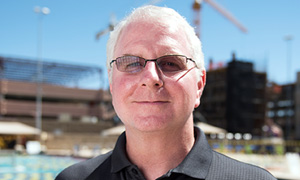 BOB BOWMAN
Long time coach of Michael Phelps, head men's swim coach for the 2016 U.S. Olympic team and current head coach of the Arizona State University Sun Devils' swim team. A 2010 inductee into the American Swimming Coaches Association (ASCA) Hall of Fame, Bob is a five-time ASCA Coach of the Year, making him the most-honored coach in the 40-plus years of the award. He has earned USA Swimming Coach of the Year honors six times, the USA Swimming Foundation's Golden Goggle Award four times, and was the 2002 USA Swimming Developmental Coach of the Year.